Cultural Events
Event Name: PARAMA DHANA HE
Start Date: 9th May, 2022
End Date: 9th May, 2022
Timing: 07:00 AM
Venue: Rabindratirtha
Celebration of 161st birth anniversary of Tagore will be organised at Rabindratirtha on 9th May from 7:00 am to 12:00 noon. In this 'Kobi Pronam' program, some 70 singers and elocutionist will come to pay their tribute. On the same day 'Kobi Pronam' program will be held from 5:00 pm - 8:00 pm also. Five more days will be observed on 14th, 15th, 21st, 22nd, and 28th May for the same occasion.
The programme schedule is given below.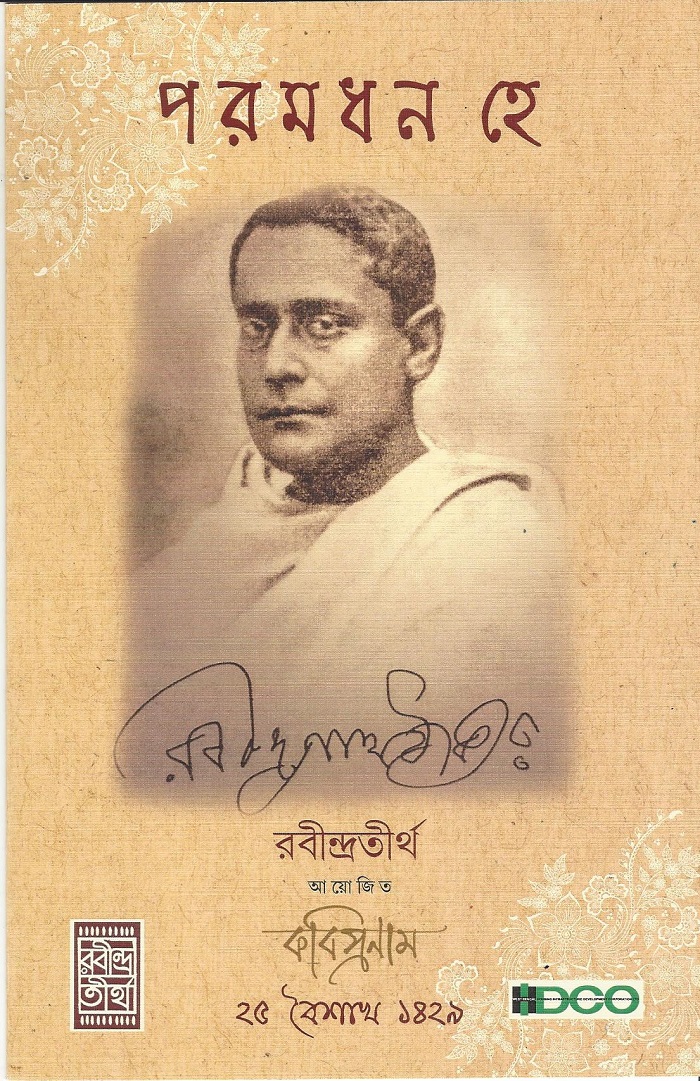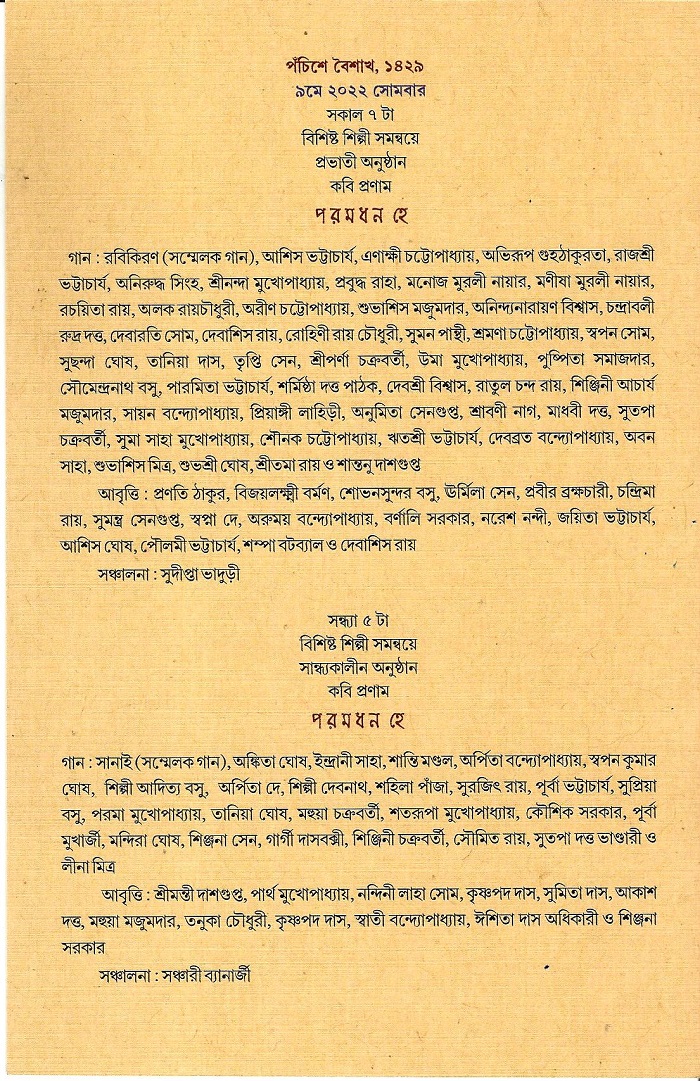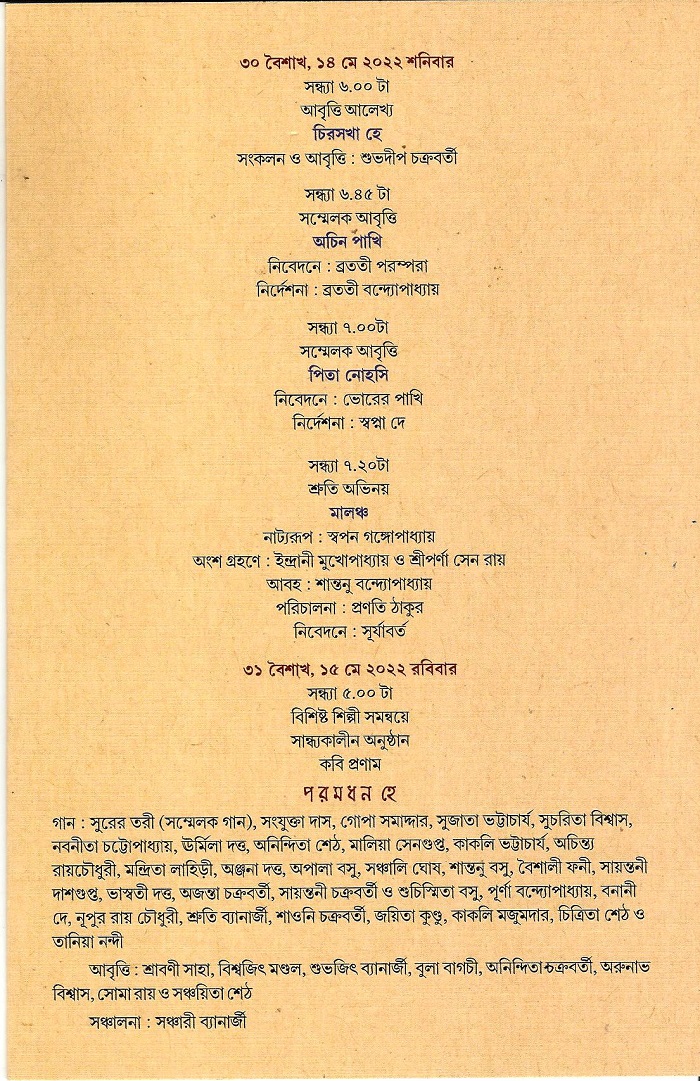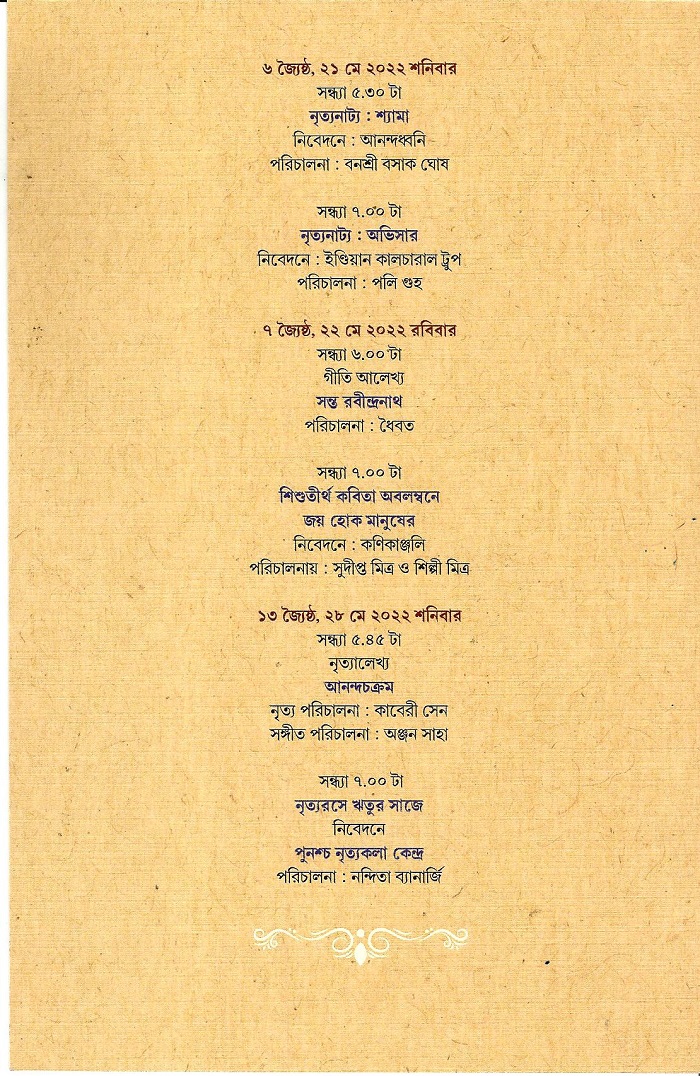 All are cordially invited to make the event successful.